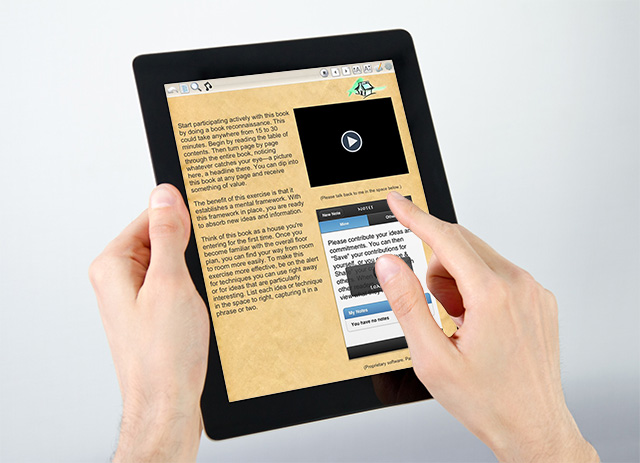 If you are a publisher interested in this growing market of interactive ebooks, we can begin a dialogue about co-publishing or licensing our software. We can either recommend each other's books or you might be interested in using our patent pending technology.
If you are a book publisher that would like to enter into joint ventures or co-publishing arrangements, please contact us. We are interested in helping you publish your books using our interactive technology that sells more books by encouraging readers to communicate with each other and the author.
We can host your books on our platform or sell you our proprietary software so that you can establish your own community of readers.
If you are interested in any of these options, please complete and submit the form below and we will contact you.